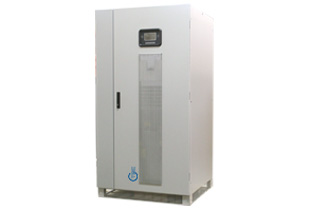 SUPREME Plus 100-200
The SUPREME Plus 100-200 series power capacity range from 100-120-160-200 kVA three-phase models and uses double conversion online technology (VFI) with an isolation transformer on the inverter output.
The load is powered continuously by the inverter with a filtered, stabilised and regulated sinewave supply. The input and output EMI filters considerably increase the immunity of the load to mains disturbances and surges.
Copyrights © 2022 & All Rights Reserved by G-TEC Asia Pacific Pte Ltd