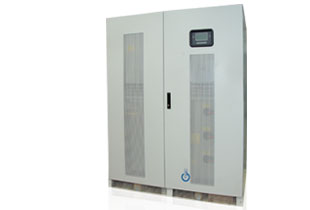 Master Nova
The MasterNova UPS is one of the best performing and reliable UPS from GTEC, providing power protection over a wide range of applications.
The MasterNova series offers the following range of products:
MasterNOVA 30, 40, 60, 80, 100kVA (3/1) 3 phase/ 1 phase
MasterNOVA 250i, 300i, 400i, 500i, 600i kVA (3/3) 3 phase/ 3 phase
MasterNOVA Pro 250, 300, 400, 500, 600, 800 kVA (3/3) 3 phase/ 3 phase
MasterNova uses the double conversion topology designed for VFI where the output is independent of its input supply. The load is continuously powered by Inverter with a filtered, stabilized and regulated sinewave supply for vital "mission-critical" load.
Copyrights © 2015 & All Rights Reserved by G-TEC Asia Pacific Pte Ltd